EPOS
Sennheiser has been in the audio industry for quite a while. In fact,
the brand has gained a position in most audiophiles' minds as
mainstream favorites. EPOS gaming headsets, especially their
well-renowned GSP series, maintain a reputation for brilliant
engineering in terms of ergonomics along with delivering impressive,
balanced and focused audio. While design features such as build and
robustness matter to the company, EPOS has not been very keen about
producing headsets that are visually stunning. Their product line-up
is nothing flashy or over-the-top. However, if you desire a no-frills
headset that guarantees satisfaction in almost every area, then EPOS'
inoffensive design won't bother you.
We
were sent the Game Zero, EPOS' closed-back acoustic gaming headset,
marketed as a robust addition to your gaming setup that promises
extreme audio clarity with positional accuracy. Priced at $180, the
Game Zero comes in at a mid to high priced gaming headset and in a crowded competitive field needs to be
absolutely stellar in almost every department in order to be
recommended as a worthy purchase. We took our time testing it for
flaws or inadequacies and it's safe to say that we were pleasantly
surprised.
Unboxing
Unboxing
the Game Zero was, undoubtedly, an experience more enjoyable than any
other EPOS product I've unboxed to date. The company went the extra
mile to send the headset safely ensconced in a semi-solid zippered
carry case. Even the recently reviewed EPOS Game One, Game Zero's
almost-identical twin, didn't include such a case in its packaging.
The headset is already pretty portable thanks to its ability to be
folded and stowed away. The sturdy carry case makes its portability
even easier and provides shell-like protection against any external
threats. It has a well-built body that is reliable, robust and
promises to deliver excellent protection.
The
case is also aesthetically pleasing enough to be used for other
purposes when its primary function is no longer required. Made out of
expensive material and exuding sophistication, it is fairly minimal
with just the brand name stamped on one of its faces. It also
features a pocket to store your cables and other related items, thus
scoring full points in utility as well. It's a surprise
that an accessory as great as this case is complementary.
While
EPOS was fairly generous with additional accessories such as the
carry case and an abundance of protective packaging material to
ensure safety, I wish they would've also given an instruction
manual. The only instructions given are found on the back of the box.
While an effort has been made to make the information inclusive by
incorporating seven different languages, it's still very brief and
the absence of a user's guide feels strange.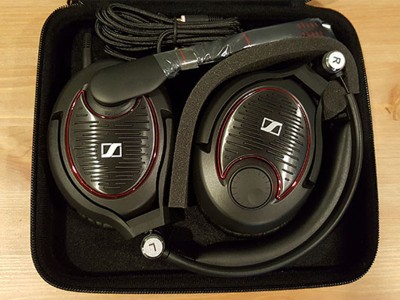 The
unboxing process will also introduce you to a detachable audio cable.
With a length of 10 feet, it's a relief that it comes with the
option of being detached from the headset. Unlike most audio cables
these days that feature rubber and are exceptionally prone to damage,
Game Zero offers a premium-quality braided cable that is manufactured
with woven nylon. It gives off a high-end vibe and ensures protection
as well. The only gripe I have with the cables is that there's
just one. With the company boasting about the headset's
compatibility with several gaming consoles, not including any
cables for those consoles is like doing half the job. You still have
a range of devices you can enjoy the Game Zero with, but you'd have
to purchase your own cables.
Design
and Build
Usually,
gaming headsets aren't as flashy as headphones designed for
non-gaming purposes. The former are much less ostentatious, strictly
prioritizing ergonomics and sound. Also, as previously mentioned,
EPOS has never been the most enthusiastic about incorporating
aesthetic in its gaming headsets anyway. However, the Game Zero makes
a little progress in terms of beautification with its body being
decked out in shiny red accents and a plain black body. The headset
also sports two shiny metal hinges marked 'L' and 'R' that
connect the headband to the earcups. The silver metal pins along with
the red highlights create a striking contrast against the dull black
chassis of the headset. The exterior of the earcups features a ridged
design with horizontal cutouts and the Sennheiser logo emblazoned on
it. The ridges lend the body some textural detail and improve your
grip on it.
The
Game Zero has a full plastic body and still doesn't appear cheap or flimsy. This is because the plastic used is robust and
sturdy. It gives the headset an expensive feel. Despite its material
being thick and strong, the headset remains lightweight
and, thus, ideal for extended hours of gameplay as well. EPOS achieved the perfect balance in terms of the device's
build and that's commendable.
Fit
The
Game Zero features large over-ear XXL cups that are guaranteed to
provide comfort. Regardless of the size of your ears, the
generously sized oval cups on these cans have approximately an extra
centimeter to spare in every direction. Hence, even the largest ears
won't feel discomfort even after extended use. Plus, the earcups
are deep besides being big; this makes sure that the outer
edges of your ears aren't touching the interior walls of the
earcup.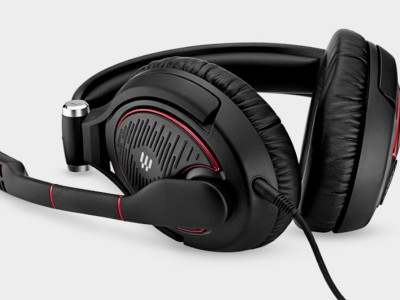 The
plush faux leather earcups offer quite generous cushioning and
literally treat your ears like a baby. However, while the
triple-layered leatherette offers a premium experience,
it also generates quite a lot of warmth. I could feel my cranial area
getting sweaty after a while of wearing the Game Zero.
Ergonomics-wise,
this stereo headset is pretty impressive. It's foldable, rotatable
and adjustable with plenty of give. I have a relatively smaller head
compared to the usual size and not all headphones sit on my ears
comfortably. The Game Zero tightly hugged my noggin providing a very
snug fit. Its adjustable metal headband fits
a wide range of head sizes and endures a little head bopping as well. Since the headband is sufficiently wide, it divided the
device's weight on a larger area, thus reducing the force applied by
it on the top of my skull.
Controls
Nobody
likes audio peripherals with complex navigation featuring a range of
switches to toggle and buttons to click. This headset steer clear of
the issue. Very minimal in its design, the Game Zero sports just two
controls: an embedded volume wheel on one of its cups and a
lift-to-mute retractable boom mic on the other. The volume wheel is a
flat disk and, while it isn't tactile, it hosts small markings that
play their part in giving you some knowledge about your volume level.
The boom mic is, however, tactile and produces a quite satisfying
click when moved to its active position. The click is audible and
confirms that the mic's switch has been toggled and it's ready to
pick up audio.
A
pretty common piece of gaming advice these days is to invest in a
good pair of headphones and a standalone mic instead of purchasing a
gaming headset. One reason behind this practice is that most
headsets muffle audio and leave people sounding hushed or subdued. Or
it sounds like someone's calling you on a telephone from the 1800s.
The voice chat quality on the Game Zero is brilliant. In fact, coming
across a headset with a mic as sharp as the one on it is rare. It
keeps unwanted background noise out and supports a crystal-clear
transfer of your voice. I confirmed from my friend if he can hear the
exceptionally loud buzz of the fan in my room and, to my surprise, he
couldn't. His voice was also clear, loud, picked up within
milliseconds and free of distortions.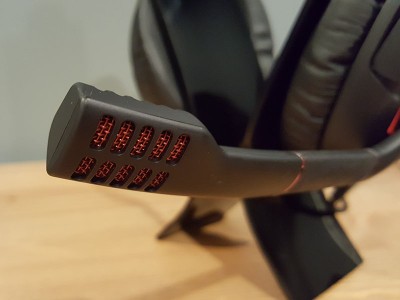 A quibble I have with the mic is that it's not detachable, so you have to be prepared to look like a newscaster when you're not gaming. I understand that the Game Zero is primarily meant for gaming purposes, but it would've been great if the mic wasn't so firmly affixed, strictly reserving the device for its major function. It's also pretty large and very obvious, even when retracted. Had it been subtle, I probably could have considered using the headset elsewhere, but the way it is tightly bolted limits its utility to a great extent.
A small but much-appreciated feature is a tiny piece of rubber that the headset incorporates on each of its sides so that the earcup doesn't rub against the headband. It's the little details like these that show how committed a company is in providing excellence in every area. By including this feature, EPOS ensures a long-lasting life of its headset by preventing early wear and tear.
Listening Tests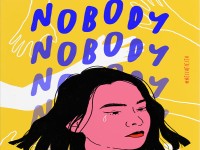 Some of the Game Zero's predecessors, with fairly high impedance, required an amp for the audio to be brought up to an ideal level. But with fairly high sensitivity and impedance as low as 50-ohms on the Zero, it is good to go with the on-board audio of pretty much any motherboard. Not having to use any third-party software, equalizer or device to enjoy the sound of your liking is a relief.
Another impressive feature of the Game Zero is its passive noise isolation. The thick padding on the earcups of the headset coupled with its closed-back design lends it a high degree of sound isolation. Around 80% of all my background noise was muted as soon as I wore them, without even putting music on, which is a better score than what some Active Noise Cancellation headphones achieve. My sister's conversation on the phone, which I could hear clearly earlier on, was quickly turned into a mumble after I donned the headset. I put on some music and asked my sister if she could hear what I'm listening to. All thanks to the triple-layer cushioning, there was absolutely no sound leakage. Not being able to listen to the outside world and the world not being able to listen to my music was a wonderful experience that made me feel like I've been separated from everybody else.
In terms of soundstage, the Game Zero has focused and directional sound. Some headphones leave the soundstage feeling clustered and it sounds as if the instruments aren't given their own place within the stage. Upon listening to Nobody by Mitski, I realized that, on the Zero, every instrument has its very own defined place, as if a special slot is reserved just for it. The audio is clear, crisp and sharp and every little detail of the song is delivered on a separate layer. The precise sound that I experienced is expected of studio headphones and for a stereo headset to offer it is highly praise-worthy.
I played a couple of FPS games on the headset and I don't think I've enjoyed a gaming session this much in a while. Finely tuned to suit a mid-range, but capable enough to deliver a wide variety of ranges, the Game Zero is a splendid companion for shooting games. With its impressively extensive soundstage, I could hear every reload, gunshot and bomb blast with brilliant clarity and power. The sound of stepping on dried leaves or the water tap running sounded so real that it felt as if it's all happening in the room I am in. The Game Zero came through with absolute precision; I could accurately pinpoint to where a certain sound is coming from.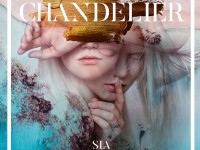 Besides the sound being detailed, focused and clear, it has a 3D pseudo-surround quality to it. The Game Zero gives the audio some volume, so it doesn't end up sounding flat. It has a warm sound profile; the instruments don't sound tinny or cold. High frequencies are delivered pretty well, with zero distortions or cracks. I put on Chandelier by Sia on it, a song with a pretty high-frequency chorus. It's safe to say that it thoroughly impressed me. The treble was great and the highs kept that clarity and detail. The sound remained sharp without the sharpness sounding fatiguing at any point.
Here are the parts that I believe can use a little improvement. The bass on the headset is disappointing. For the test, I put on one of the most bass-heavy songs, Low Life by Future, to feel a little low-end thump, and even then, that oomph was missing. It felt as if the manufacturers compromised a little on the bass to retain the tightness and crispness the audio holds. The maximum volume capability on the Game Zero could have been a little better. Even when my PC and the headset's volume was cranked all the way up, I still found it a little underwhelming. It wasn't bad, but it didn't blow me away or push me out of my seat. I remember wishing I had the option to raise it just a little more.
Final Verdict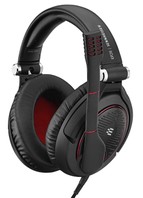 The EPOS Sennheiser Game Zero is a machine that took very few risks. It didn't experiment too much with design, controls or ergonomics, and didn't need to either.
Apart from a few minor flaws, it's a brilliant headset to invest in. Offering a comfortable fit, easy navigation, an excellent mic and great audio, it's nothing less than a steal. Some may find it a little pricey but EPOS is a trusted name that is guaranteed to impress you. The Game Zero is on the higher side of gaming headsets, but worth it.